We try to stand to our words, those three letters NWT, and never stop bringing new technologies to the market. 3D printing is worldwide phenomenon and we come up with it to Zlín. By that we open doors to everyone who is interested. Our goal and motivation is engage is to daily life.
We believe that this is the technology of future and we do not want to miss it. We provide complete service from designing the project to printing itself, which has real material form.
Come and expand your's horizons in 3D. Inspect existing models and take a chance how to realize your own delightful ideas. Among the inherent qualities are especially user diversity when each project is customized to your wishes.
Visit our websites, sign up to idealetter and let yourself inspire.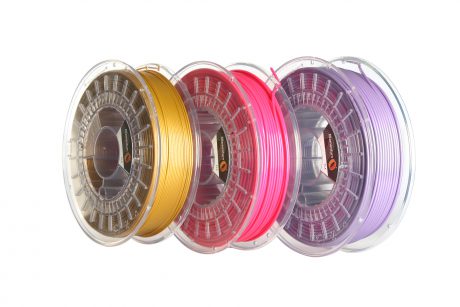 Printing strings ˜˜˜– Fillamentum
Subsidiary Parzlich develops and produces 3D filaments; special filling for 3D printers, working on basis FDM technology. In our portfolio you can find classic polymers like ABS or PLA and other polymers available almost in all colours. This printing material is newly sold under its own brand Fillamentum.
See more on www.fillamentum.com