OVOZELA, cooperative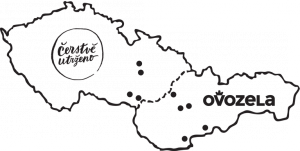 Operating a greenhouse is most effective when cultivating just one variety. In order to be as efficient as possible, retail chains reduce the number of their suppliers. Greenhouse produce cannot be stored and is significantly affected by climate conditions, especially the amount of sunlight and night-time temperatures. Customers demand the highest freshness, a wide assortment and year-round availability. At the same time, they are interested in the origin and ingredients of foods and avidly share their "experiences".


In 2015, we were involved in the founding of the Slovak sales organisation OVOZELA with our Kameničany project farm . We have brought together independent Slovak farmers and now offer fresh vegetables under a single brand. Together with our partner Vitazel, which organises packaging, logistics and sales with retail chains, we are the largest supplier in the field of fresh fruit and vegetables in the Slovak Republic. At the same time, we honour and fully respect the identity of individual farmers –each sales package specifies from which farm the vegetables come and the farmer responsible for the quality.
Our main quality motto is "the right flavour". The taste of fresh, unstored fruit and vegetables is mostly influenced by the variety (we prefer taste over high yield) and the stage of maturity when picked.
OVOZELA is a non-profit cooperative that provides for its members: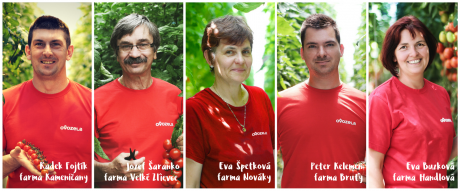 joint selling under the brand OVOZELA,
joint marketing (exhibitions, online marketing, printed materials, packaging design…),
planning varieties for respective growers in relation to the detailed sales data from supermarket chains,
joint purchase (bumblebees, biological protection, services of consultants for growing, protective equipment…),
administration of grants aimed at the common organisation of the market with a value of up to 4.6% of turnover for fruit and vegetables.
More at www.ovozela.sk
Follow us on Facebook